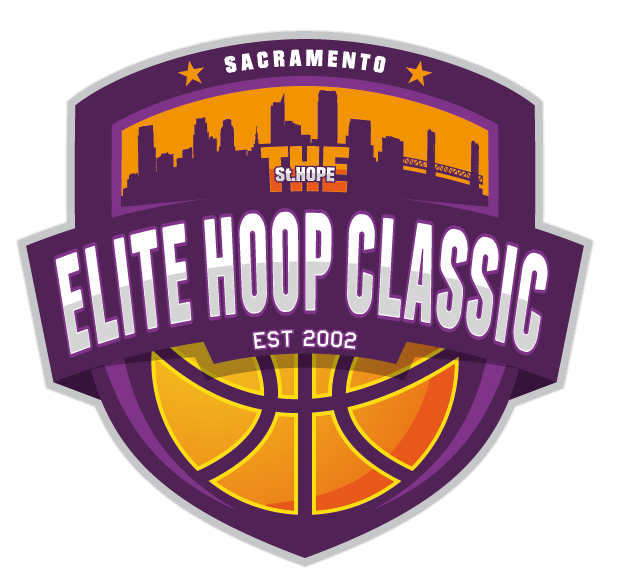 FOR IMMEDIATE RELEASE
CONTACT: Sidney Scheideman
916-541-2396
December 8, 2015
SACRAMENTO, CA - The St. Hope Elite Hoop Classic is a nationally recognized boys' basketball tournament played in Sacramento from December 19-23. The 2015 event will bring together 32 of California's powerhouse basketball programs from Northern and Southern California including several players committed to top tier schools.

The St. Hope Elite Hoop Classic is not only geared towards basketball, it also provides educational avenues and resources for our youth of tomorrow. Players and Coaches will enjoy special guest speakers and events, participate in life skills and mentoring workshops, and will have the opportunity to network with one another through these activities.
"The St. Hope Elite Hoop Classic not only provides an opportunity for our community to come together to celebrate sports in our thriving city but also offers a unique experience to the statewide boys' basketball teams to network with each other and participate in workshops and speaker series," said Mike Sophia, Director of the Sacramento Sports Commission. "It is wonderful to see such a great event for Sacramento growing and incorporating nationally ranked players,"

This year's tournament sites include three venues: Salvation Army, Dr. Ephraim Williams Family Life Center, and the restored Dave Hotell Pavilion, located on the Sacramento High School campus.

"If you love basketball, you won't want to miss these exciting players," said Coach Derek Swafford, tournament director. "Many of the competing teams have ranked players already committed to nationally recognized schools."
Through the partnership with the Sacramento Sports Commission, the St. Hope Elite Hoop Classic will be expanding its reach through local media and coverage across a variety of media platforms, including televised games with Access Sacramento, and The CUBE live-stream.

The St. Hope Elite Hoop Classic is more than basketball, it is five days of hoops, events, and community interaction.

For more information on the St. Hope Elite Hoop Classic, visit www.sthopeeliteclassic.com.

###