Sacramento, CA
May 19, 2018
The Amgen Tour of California will celebrate the 2018 race in Sacramento, California's state capital, with Men's and Women's race finishes on  Saturday, 19. This is the thirteenth annual edition of the race and presented locally by Sutter Health who is committed to partnering with patients, their family members, and the community to provide high-value, personalized care.
In numerous ways, the Golden State's capitol and the Amgen Tour of California go hand in hand. The Amgen Tour of California Women's Race empowered with SRAM has finished in Sacramento during each of its four years running with Italian Giorgia Bronzini winning the sprint to the finish in 2017. Similarly, the men's race has finished here nine times, more than any other host city. The list of Sacramento winners is also an international who's who that includes Cancellara, Boonen, Swift, and Heado. Marcel Kittel won here in 2017 on his way to winning five stages at the Tour de France. But the man to beat in Sacramento continues to be the Manx Missile, Mark Cavendish, who has won here four times - three in the past four years.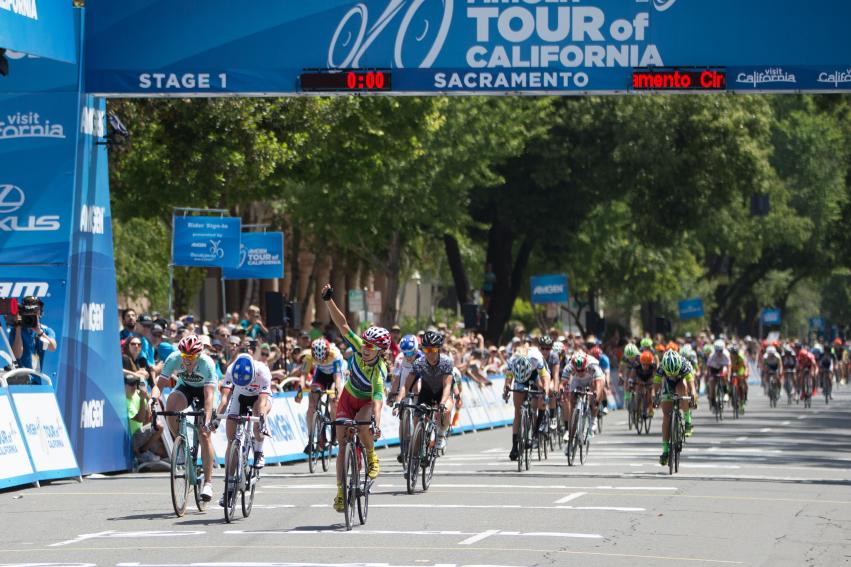 Check out the Amgen Tour of CA 2018 Sacramento Quick Guide 

Schedule
9:00am - Lifestyle Festival and Michelob Ultra VIP Open
10:00am - Men's Start Ceremonies Begin
10:15am - Men's Race Start
10:50am - Women's Start Ceremonies Begin
11:05am - Women's Race Start
12:40pm - Women's Race Finish (estimated)
1:30pm -  Men's Race Finish (estimated)
3:00pm - Lifestyle Festival and Michelob Ultra VIP Close
Route
Men's Race
Women's Race

Lifestyle Festival
The very popular Lifestyle Festival will take place on both Saturday, May 19 and feature a wide variety of food and drink, interactive displays, and opportunities for guests to experience and purchase items from some of the leading brands in cycling including Trek, Oakley and many more.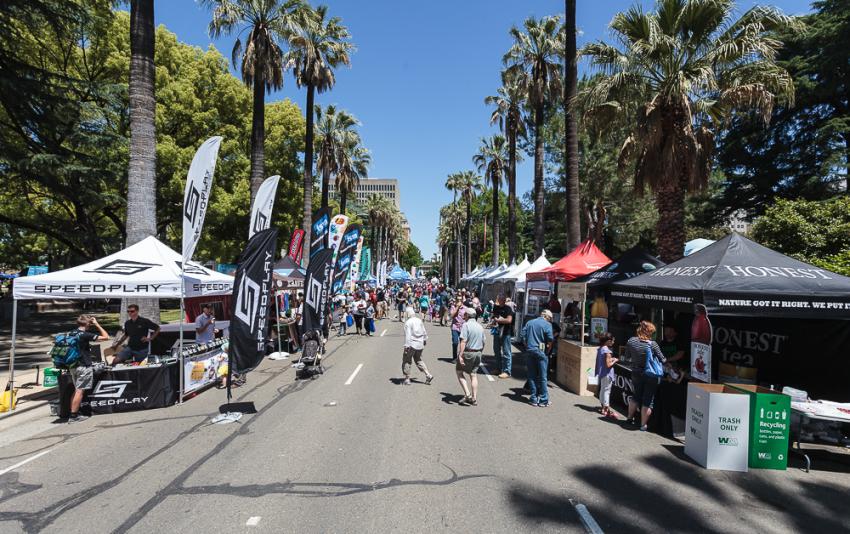 Where to Park
Sacramento street parking in the city is generally free on Sundays (except for Old Sacramento) in most areas. Please pay attention to parking signs. Parking lots and garages will still require payments. There are several city lots in Downtown Sacramento and other pay lots in the area.
  
For spectators riding their bikes to the event, a free bike valet will be set up near the west steps of the Capitol.

Click here for a city parking map.
Make it a vacation and stay for the weekend
2018 Sponsors